![if lte IE 6]> <![endif]> <![if lte IE 6]><![endif]> <![if IE 7]><![endif]> <![if lte IE 7]> <![endif]>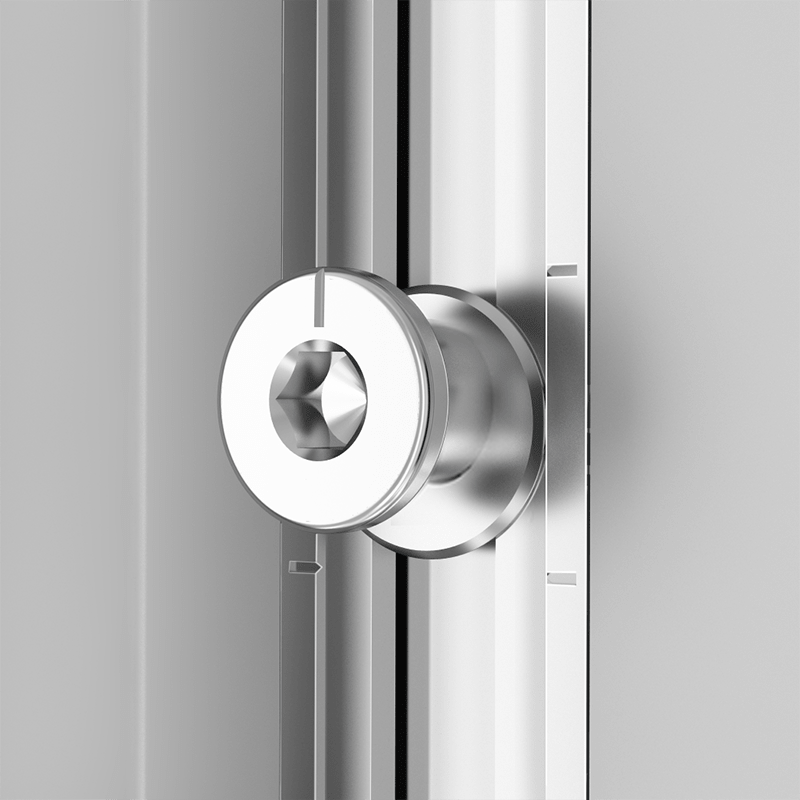 Mushroom pins
The Smart Line S + fittings are equipped with mushroom sliding pins. The adjustment range of the locking pins is +/- 1 mm. The diameter of the trunnions is 11 mm.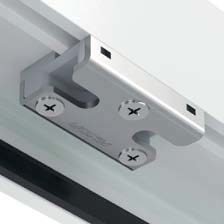 Anti-theft locking plates
Anti-theft locking plates make it difficult to crack windows with intruders.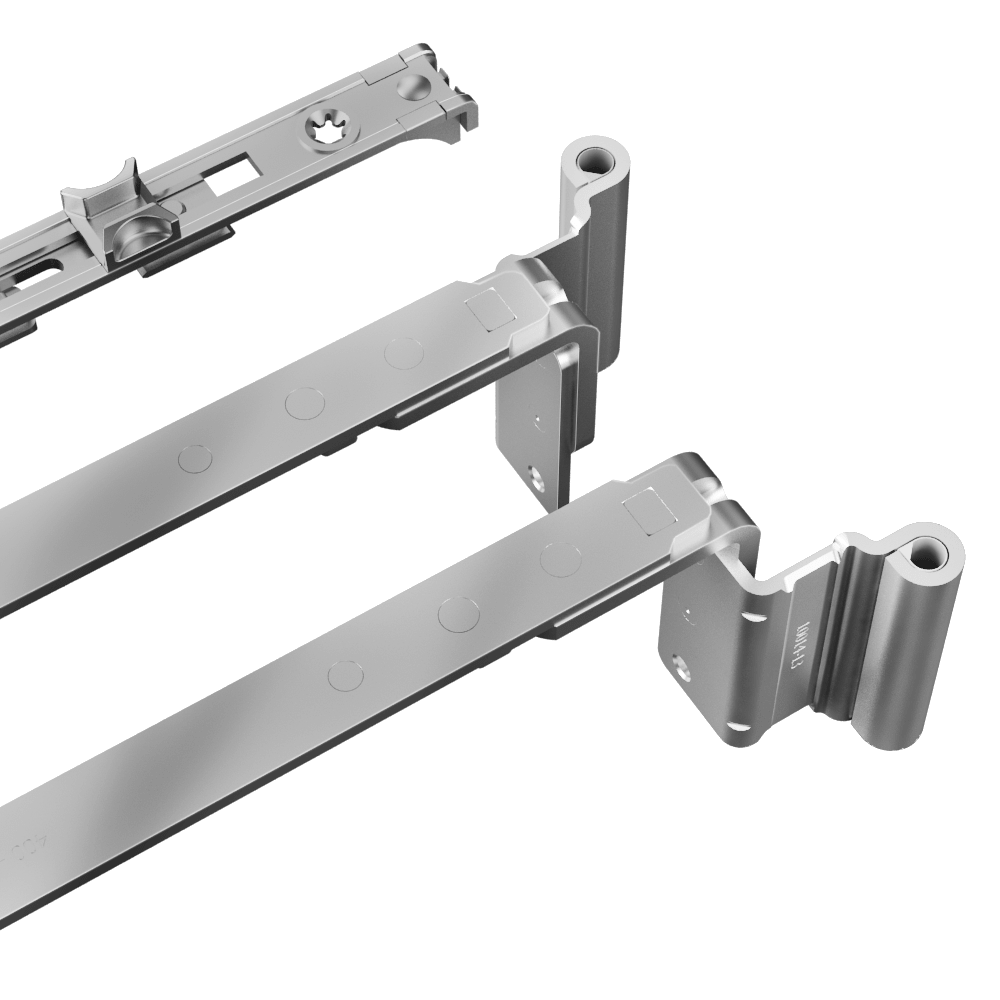 Scissors
Use of right and left scissors with up to 20 mm increase of the threshold of the integrated shutter shifter.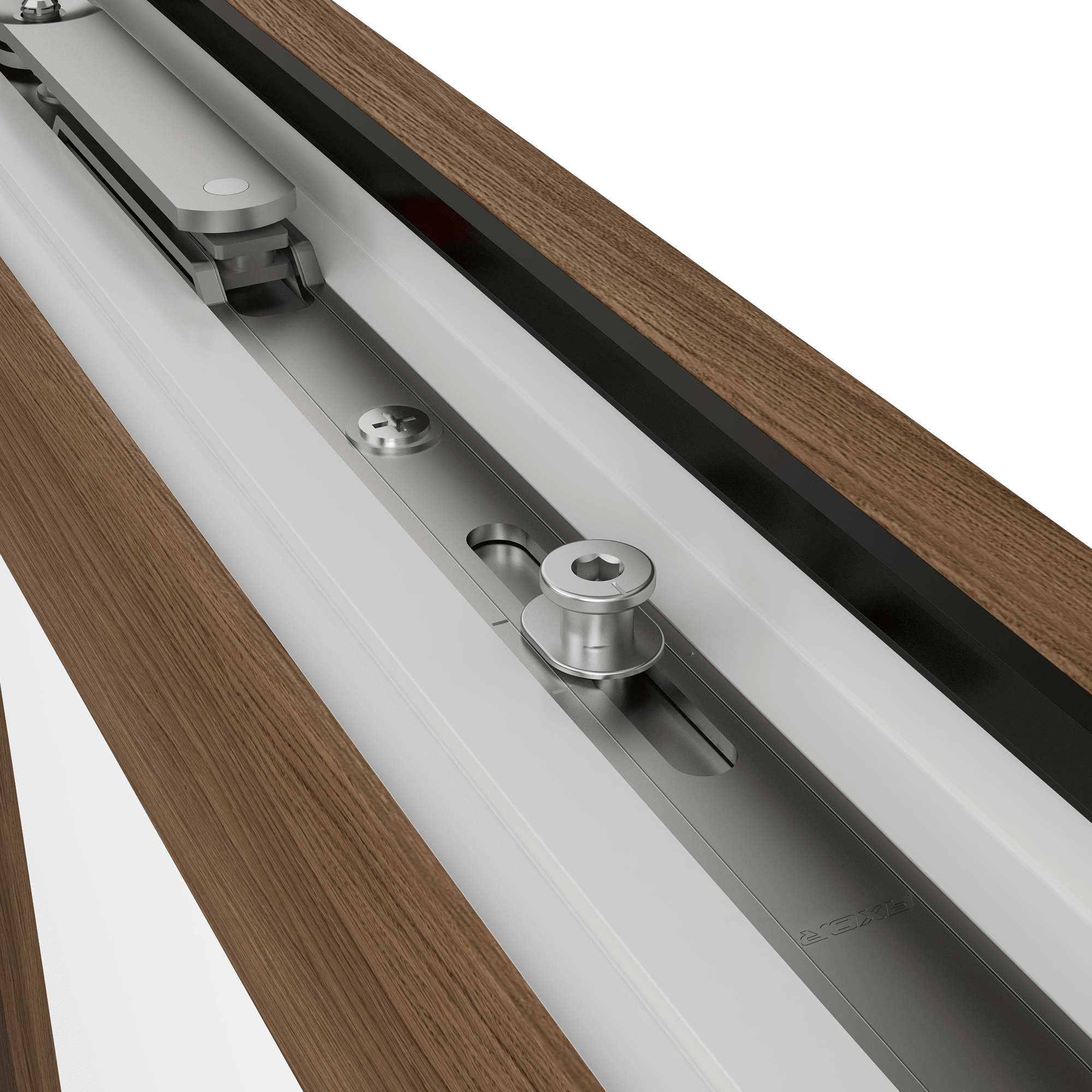 A truncheon in scissors
Optional fitting with shears with locking pin (starting at 600-800 mm size), which provides additional clamping and additional design safety.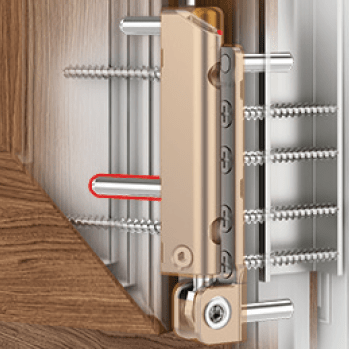 Bottom loop
The bearing pin of the lower hinge shutter (6x26 mm) is made of high-strength steel and integrated into the hinge housing to give it additional durability when used on heavy shutters.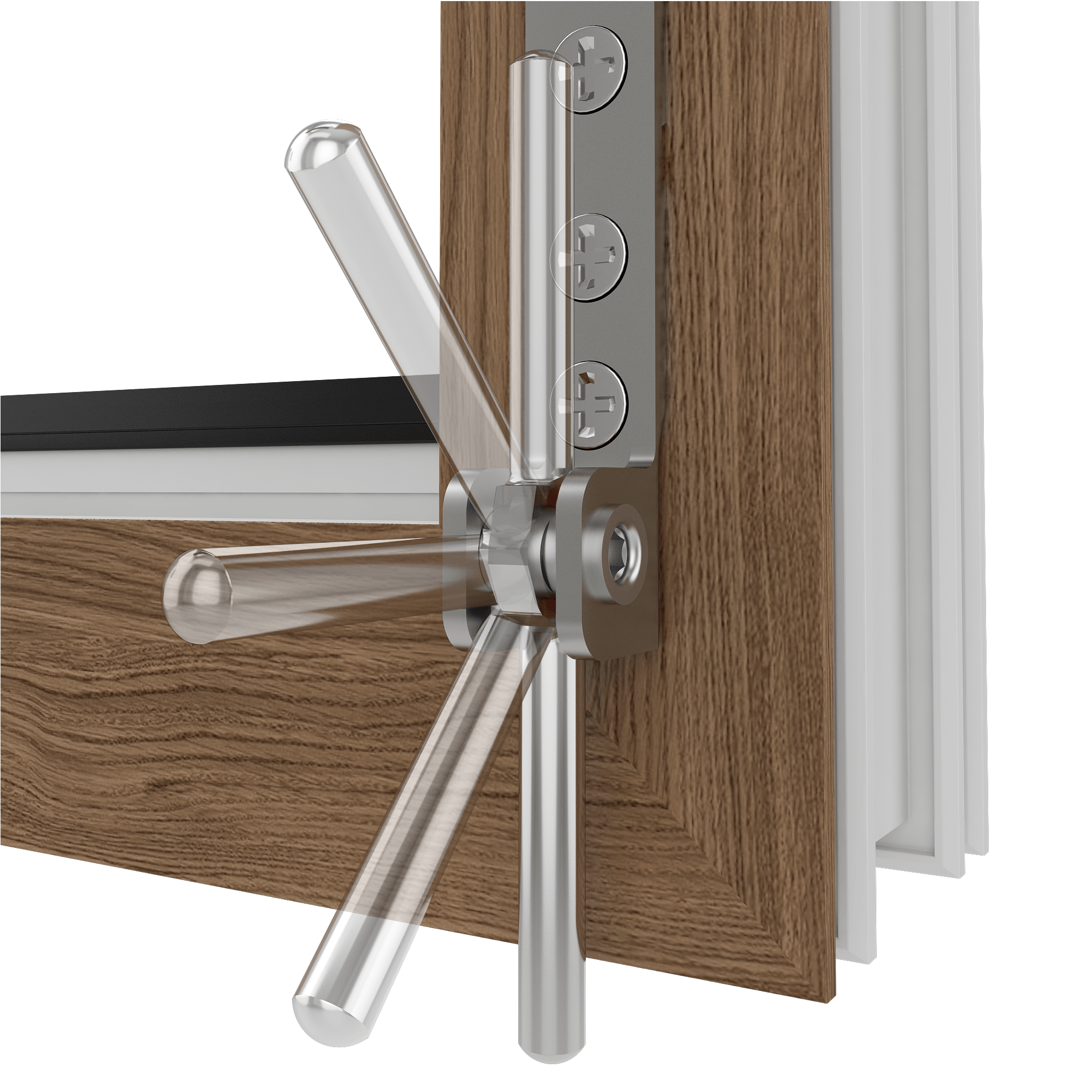 Stepped angle fixation
The stepwise fixing of the angle of inclination of the pin of the support of the lower loop prevents the arbitrary change of its position during the installation.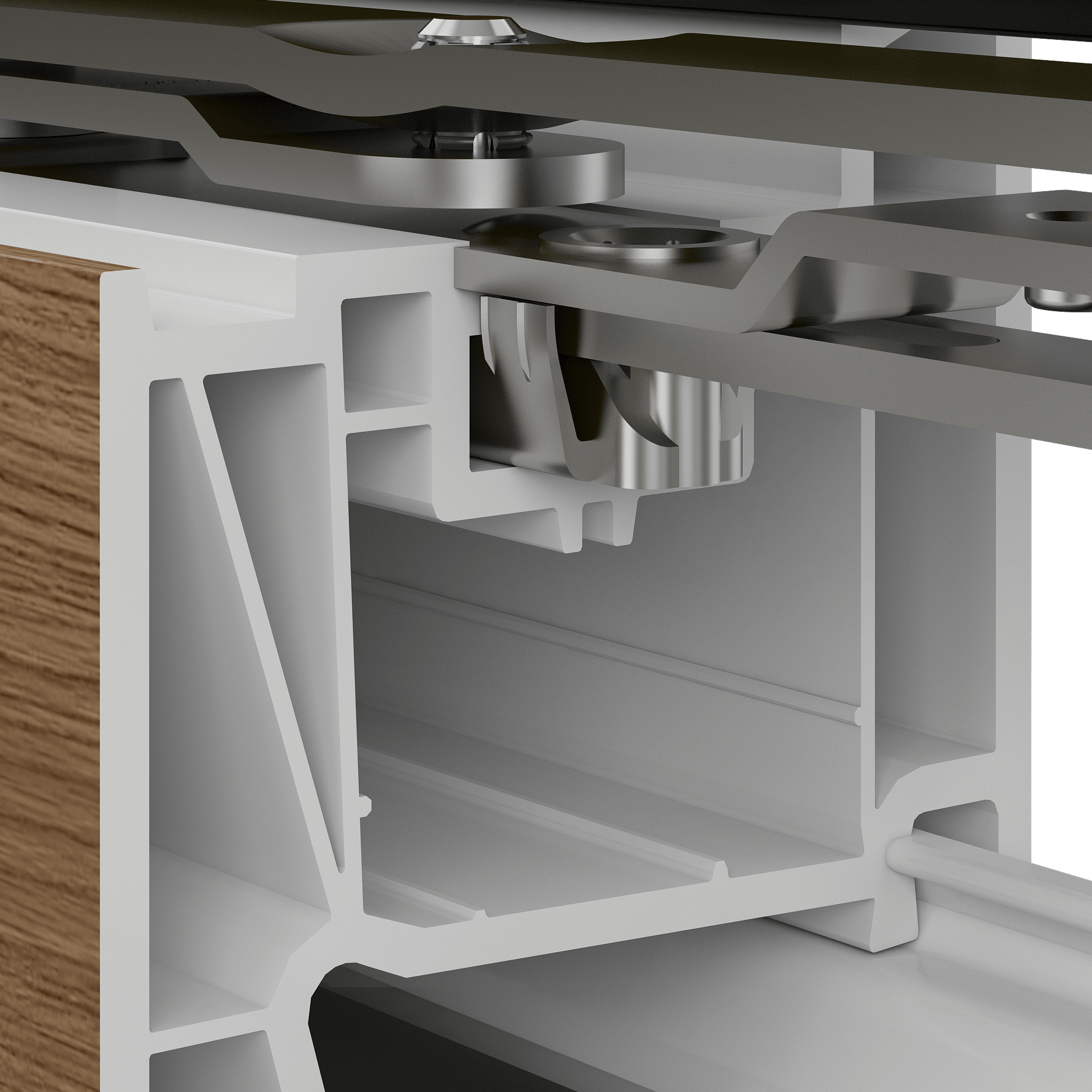 Lock in the fitting pose
The presence of all elements of accessories special clip, which allows you to pre-lock any element of the shutter in the fitting posture, while preventing the displacement of the accessories until the moment of fixing with a screw.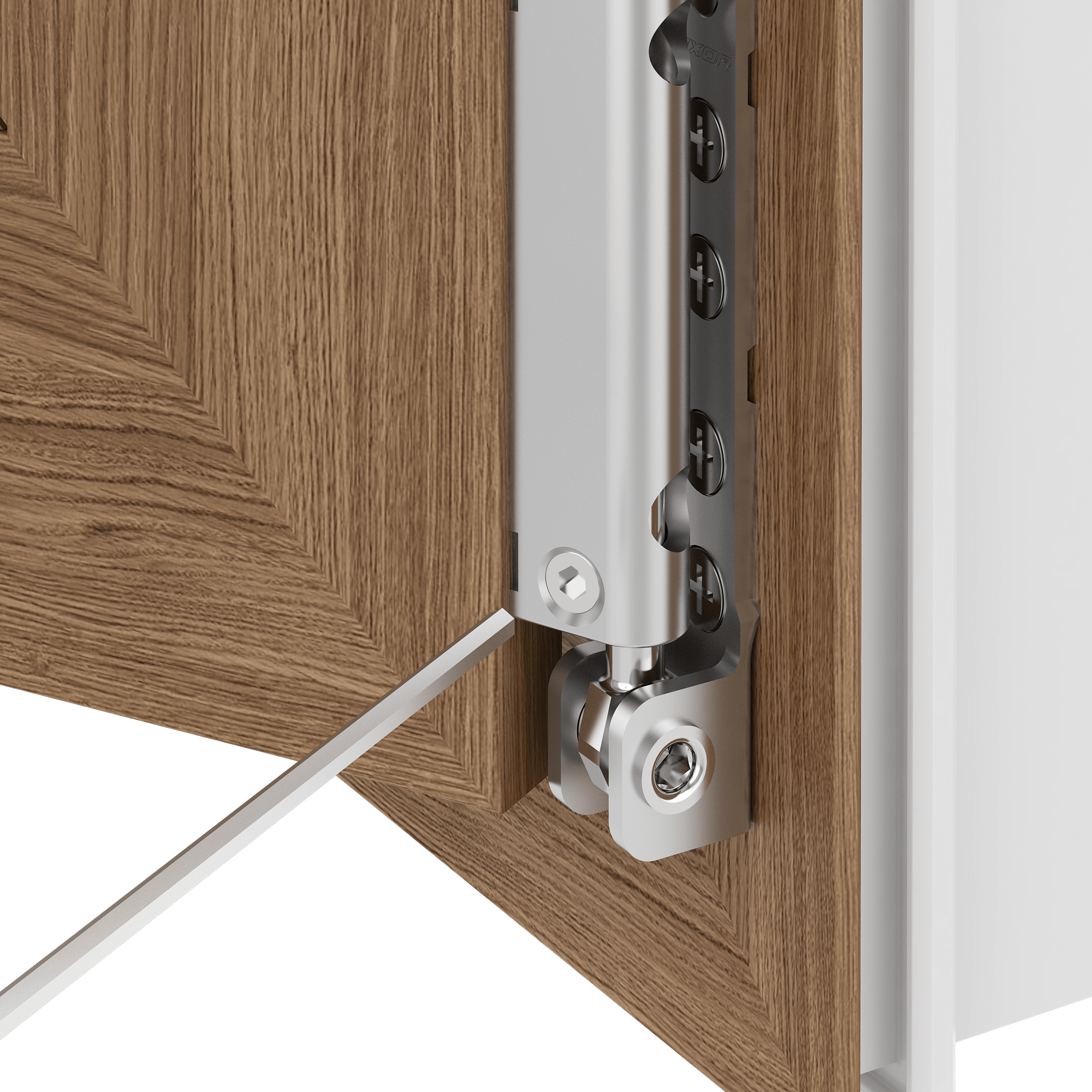 Lower loop adjustment
Possibility of adjustment of a clip on the lower loop of a shutter in the range +/- 0,8 mm.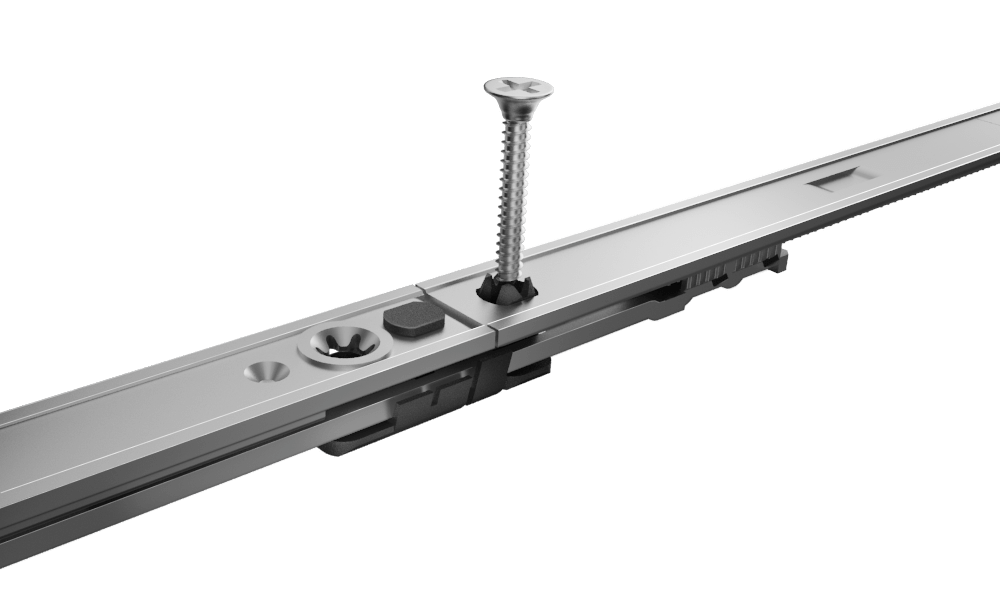 Connecting elements
(smart corner connection)
Simple and reliable connection of scissors with medium lock with the help of a special clip, which makes installation more comfortable.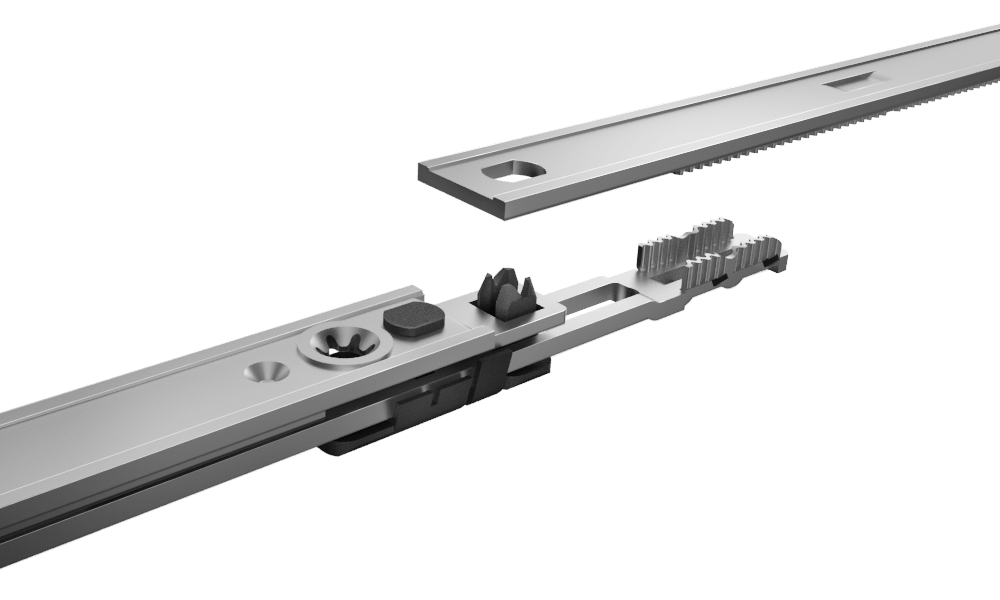 Assembly optimization
A stepped incision eliminates the need to move the slider in the corner gear, and secure fixation of the elements is by means of a screw.