During two days, 11 and 12 April, VDA Group (a Kazakhstani window manufacturer) dealers were enthusiastically mastering a new approach aimed at increasing sales quality and turnover by studying the psychology of communication with customers.
The business coach Natalia Shynkarenko conducted an author's course on "Customer Psychological Types: Customers Forever" for personnel of our partner company.

On the first day of training, dealers studied psychological portraits of customers: their reactions, expectations, information collection methods, reasons that work / do not work for them.
It was a very interesting day rich in new knowledge, as the attendees themselves admitted as it neared an end.
"We thought it will be just another standard training in sales, without understanding the market and structure of sales in our region", the attendees shared with Natalia at the end of the first day of training. "But reality turned the opposite! Now, we know how to act and how to talk and to whom. A lot of things became clear to us. We can see mistakes, too. It's a very interesting approach that definitely works".
The second day of training was devoted to practical tasks, analysis of "homework" and application of knowledge using specific examples, which dealers encounter in their daily work.
Two days passed like one second. The attendees expressed huge gratitude to the speaker and AXOR INDUSTRY for organization of training, noting that now, they will be eagerly awaiting for new training courses from AXOR!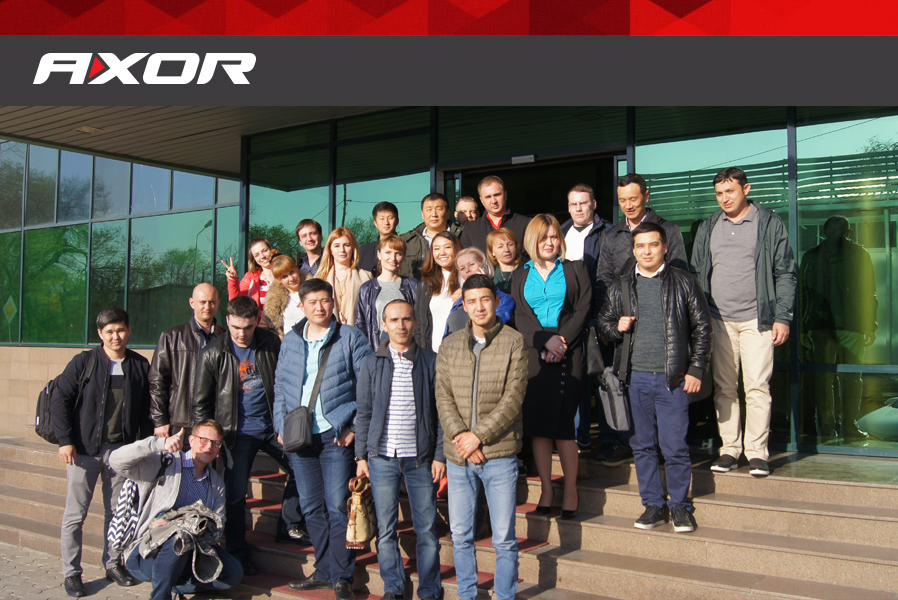 AXOR INDUSTRY is always open to cooperation with partners in order to achieve our common goals.