![if lte IE 6]> <![endif]> <![if lte IE 6]><![endif]> <![if IE 7]><![endif]> <![if lte IE 7]> <![endif]> <![if lt IE 9]> <![endif]-->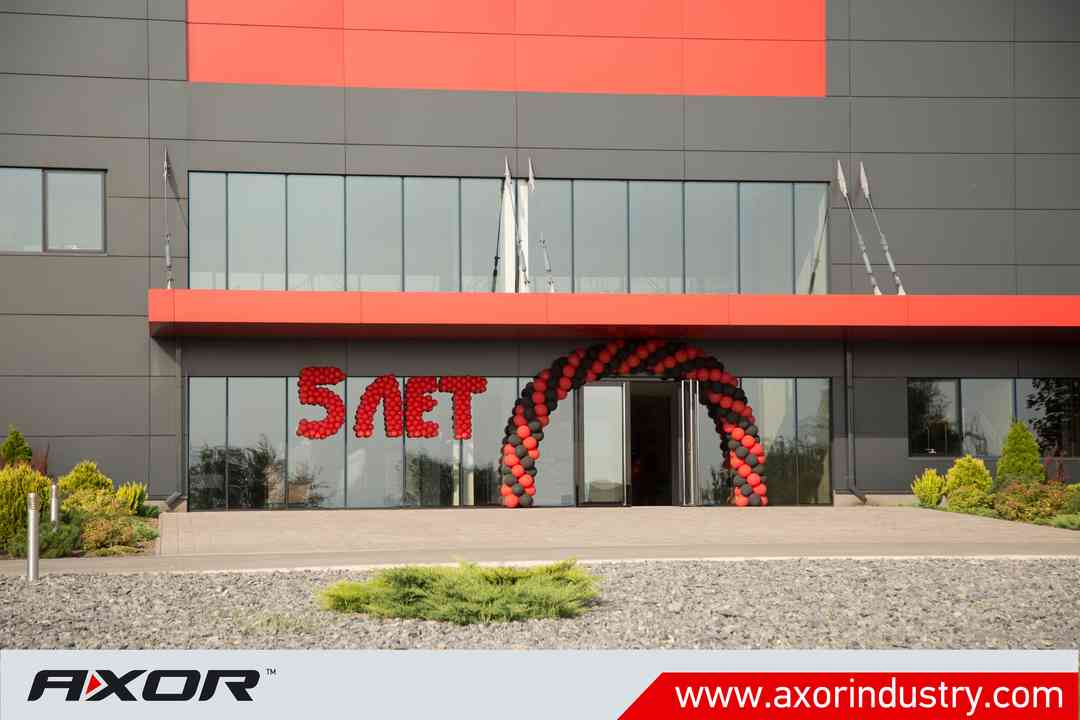 On 25 July 2016, our company celebrated its first 5-year anniversary. This day it seemed there was no end of wishes and warm words addressed to our company. It was very pleasant to receive greetings both from partners and customers in window industry, and from partners in other business sectors. We received greetings by phone, in social networks, by e-mail. It was pleasant to meet guests personally and thank them for their work.
At solemn event dedicated to the remarkable date, General Director of AXOR INDUSTRY Osman Yilmaz summarized success of our 5-year work and thanked the whole team of AXOR for contribution in the development of the company.

The company's success is certainly the work of the whole team and each employee. So, today our company has already released over 7 million sets of hardware. AXOR ТМ presents three products: two product lines of Komfort Line K-3 and Smart Line S+ hardware, and Door Line DL door locks. AXOR INDUSTRY is one of the largest full-cycle enterprises in the territory of Eastern Europe in this sector.
We are always open to cooperation to achieve common goals with our partners!